*stuck on a lesson plan theme with my titles, hopefully I don't sound like the Charlie Brown teacher
So I
am
was not in a not in a good place lately. (I am using the strike out feature because as I was writing this out, God spoke to me, turned it around as I wrote and brought me somewhere beautiful.....)
Some call it a rut.
Some call it a funk.
Some call it a dark place.
I call it a valley.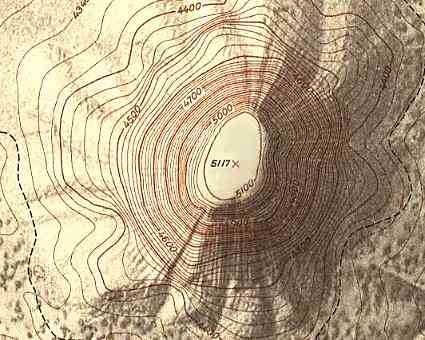 I guess I call it a valley because I have the image of a topographical map in my head. You remember those maps we had to study in school....they were maps that either had those curvy lines or was color coded to represent the elevations in the land. To me, this map represents the elevations or the "highs and lows" of our lives.
Throughout our lives we travel and experience different terrains along the way. Without a doubt, we will hit some rough territories. Sometimes we make poor decisions and we get stuck going through that mucky swamp for a while. Sometimes we have unexpected construction on our scenic route and we have to take a detour through a less pleasant road. Sometimes there is no other way to get to where we are going. We just have to be as prepared as we can, toss it into four wheel drive (living in New England, this is a must) and get through it.
OK, back to the image in my head. I am picturing a couple of mountains some valleys in between. There are a few areas where it plateaus for a while with some dips and hills.
Mountains: arms raised high, glorifying God to the fullest. We are on fire for Him!
Higher elevations: still praising God, life is great!
Plateaus with dips and hills: going on in our daily lives, keeping God at arm's reach, reaching out when we need Him....maybe getting a little lukewarm.
Canyons, gorges and ravines: dark depressing times, trials and struggles. We feel alone, without hope....we are in cold darkness.
For the most part, I feel my topographical map is filled with mountains and higher elevations. I also have found myself in some stagnant times on those plateaus. I did have some pretty deep canyons out west (that would be my past, to the left.......yikes, I am using all my extensive geographical terminology on you now). In fact, looking back to my unsaved days.....those were some huge canyons.
I think most of the time we get to these valleys by a slow slip down off the mountain.....we are going full force with God at the forefront, everything is going wonderful. I believe that when the enemy has that clear shot of us on the mountain, he fixes his scope on us and and is determined to knock us down. He does not want us to be effective with our testimony and praise. In fact, he hates it. He has a way of bringing strife our way, if we do not have our feet planted firmly on that mountain (picture a mountain climbers wearing crampons, those boots with spikes).....these trials will shake us and we start to slip down.....and then continues to kick us our way down. Along the tumble down, he tosses in some of his extra "forces" to add to the momentum. I've talked about a few of them lately......
envy
,
worry
,
toxic people
and most recently
gossip
. These forces do a great job of weighing us down and keeping us from rising up again.
So I thought I would go with this valley image and decided to give the definition.
*this is where God jumps in*
So a valley is described as " an elongated depression between uplands, hills, or mountains...." Another definition is "a low point or interval in any process, representation, or situation."
It didn't surprise me that the word
depression
is used.
But what I found interesting was when I realized that I didn't finish the first part of that definition
"an elongated depression between uplands, hills, or mountains,
esp. one following the course of a stream
"
**Now I need to stop here and shed more light on this**.......these past couple of weeks, I have been putting the final touches on my new tattoo design. It is a tree planted by a stream. The tree not only represents me, it also is a symbol for my family. The tattoo will be an expression of a couple of Scriptures that mean
alot
to me:
They are like trees planted along the riverbank,
bearing fruit each season.
Their leaves never wither,
and they prosper in all they do
~Psalm 1:3
But blessed are those who trust in the L
ord
and have made the L
ord
their hope and confidence.
They are like trees planted along a riverbank,
with roots that reach deep into the water.
Such trees are not bothered by the heat
or worried by long months of drought.
Their leaves stay green,
and they never stop producing fruit.
~Jeremiah 17:7,8
Throughout the Bible....the stream represents God. He is the Living Water.
So this got me even more curious as I felt God prodding me to do more research. I also looked up
canyon
..... in the notes accompanying the entry canyon was this:
a canyon is a narrow chasm with steep cliff walls formed

by running water

; a gorge is a deep narrow passage with steep rocky sides

formed by running water

; a ravine is a deep narrow steep-sided valley

formed by running water
As I sit here and type.....I am experiencing this revelation. It is blowing my mind so forgive my more than normal run-on sentences and grammar errors.
When I am/was in the valleys, canyons and gorges it is/was then that God is/was even closer than I thought. The stream (Living Water) was running right along side of me.
Being in the valley does not have to be what the Devil wants me to believe. It does not have to be filled with darkness and despair. We may be experiencing trials, but that doesn't mean that God has left us, forgotten about us, or is not listening to us. Quite the opposite. He is closer than ever.
Valleys
can
be beautiful.......valleys
can
be lush......it's all how we envision it. And think about it, we
need
these different elevations so that we can have awesome snow capped mountains and rolling hills.
For the Lord your God is bringing you into a good land of flowing streams and pools of water, with fountains and springs that gush out in the
valley
s and hills.

~Deuteronomy 8:7
I am still in awe on what God just did. He didn't want me to focus on what the enemy was trying to do with me....why give him any attention/credit? God wanted to show me that He is still here with me even when I didn't think to look for Him. He is so faithful. So kind. So forgiving.
So ......no time for spell check, no time to proof read. I just want to publish and share. Again forgive my more than normal bouncing around.
Have a beautiful weekend......I am now
declaring
I will too!
xox
*~Michelle~*